Last month, I received the following e-mail at work: "Welcome to Grey Enterprises Inc Intern Program: Ready to Begin?" I giggled like a school girl caught doing something nasty for five minutes. Literally, five minutes. I almost felt ashamed of how an easy target I was or was the whole thing of 50 shades of Grey just too...brilliant?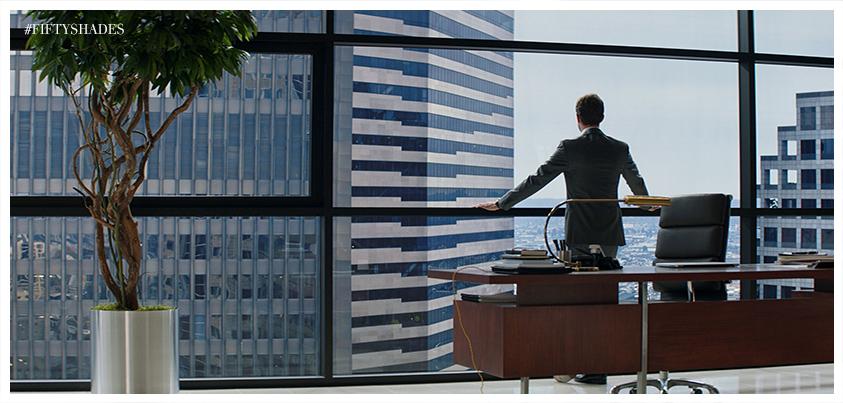 Movie Marketing: 50 shades of Grey
Credits
Nowadays, we live connected to each other now thing moves according to a plan, together, as one massive marketing machine. The movie industry has already cacthed up. Will you?
"Uh Oh, Uh Oh, Uh Oh, Oh No No."
Jesus. I felt a chill. How can I be this easy of a target? But then I remember, it's me and my friends that they are aiming for. And it's genius too. Although the story wasn't hand crafted for millennials it stroke a chord amongst them, for sure ( or maybe just me and my horny girlfriends). They want me to spent money on it and the really want to do it in a way so sneaky that you actually enjoy giving your money away.
Ok. Let's face it. 50 shades of grey probably won't make it to the list of the greatest movies of IMDB ( but the Razzies won't ignore it, I'm sure). "How did we turn this around?" I could almost hear the gears turning in the marketing department and what they have came up with is pure evil: meet the flawless Queen of the millennial and the perfect brand ambassador: Beyoncé.
She turns whatever she touches into gold. She makes everything seem cool. Two days before releasing the official trailer Yoncé put out a 4 minute preview that guaranteed thousands of seats in the theater.
It's all about the experience!
Genius marketers have put it all on the experience
: they have created a intern program so that every fan girl (guilty as charge) and they have created a way to tie all of it to social media so you can share your identity card at grey enterprises with everyone. They are definitely targeting the millennial and even millennials that think themselves as too cool to go see a movie about SM that turned out to be a love story.
Here, they give the most important marketing lesson of our time, kids: it's not about the product you have, but how you deliver it. It's all about experiencing the product, nothing more, nothing less.
And we crave different experiences like no other generation before. Life is too short for plain vanilla…if you know what I mean.
Alex